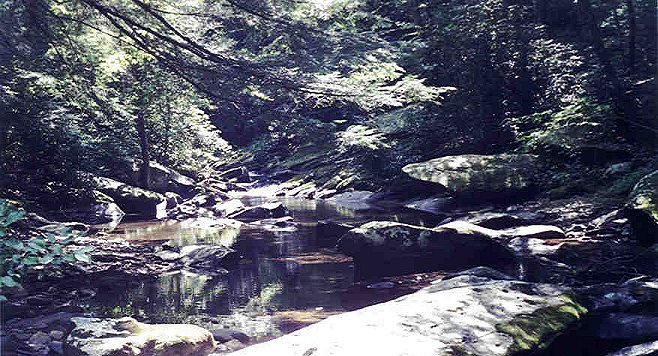 August 2000: The Conasauga River was low at Ball's Deep. But it was still that deep in places.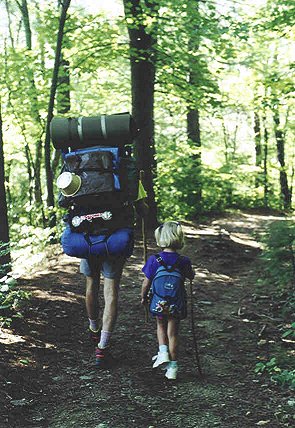 Avery embarks on her first backpacking trip. August 2000.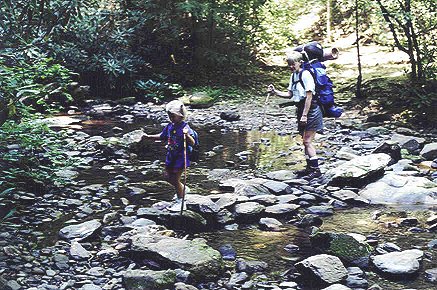 Crossing Rough Creek was easy.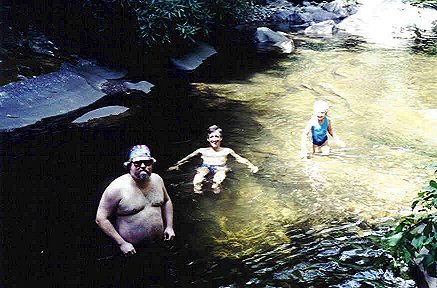 Waste deep here.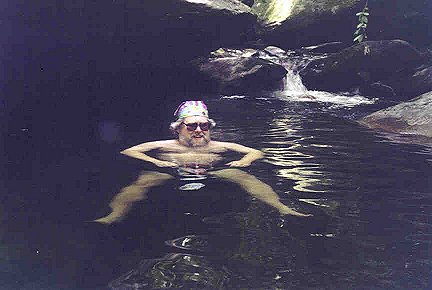 Being one with it.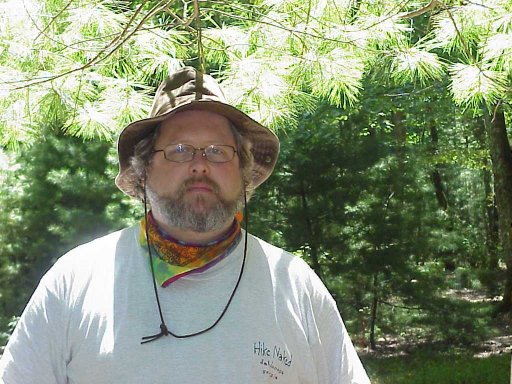 A day hike to Bray's Field.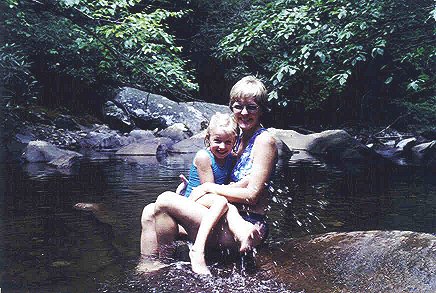 Summer splashing!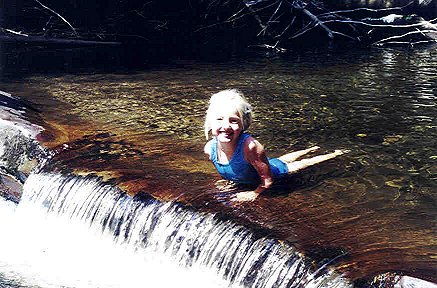 Poser.
We did it! (With just a tiny bit of whining.)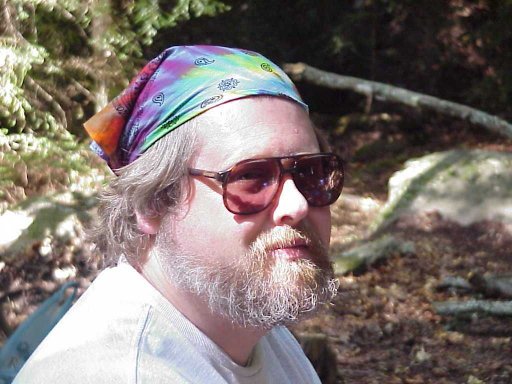 Hmmmm. 'Bout time for one of them feeding frenzies.